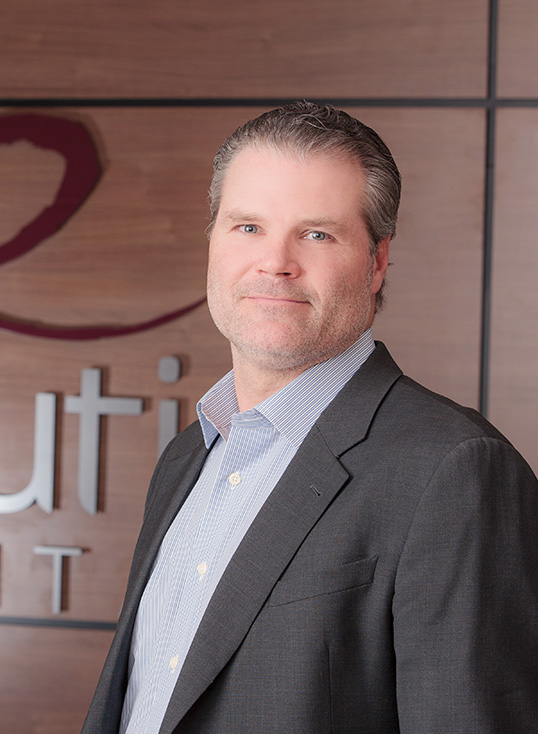 Chris Egan
Co-Founder and Chief Executive Officer
As co-founder and chief executive officer of Evolution Digital, Chris Egan provides strategic direction and management team leadership, as well as drives sales and product strategy. Since the company's inception in 2008, Egan has overseen the dramatic growth of the company as it has expanded from 30 employees in 2014 to more than 90 employees today with locations in the United States, South Korea and India.
Egan's strategic vision and strong customer relationships have positioned Evolution Digital as a leader in developing cost-effective IP video solutions for global cable and pay-TV operators. Egan was instrumental in the 2015 acquisition of i-Velocity and its IP video distribution service, which has been developed into Evolution Digital's acclaimed eVUE-TV IP video platform delivering live linear, Pay-Per-View, Video on Demand and network DVR services. This move enabled the company's transition from being solely focused on set-top boxes to becoming an end-to-end IP video solutions provider. Under his leadership, Evolution Digital has distributed more than 16 million digital devices, including the revolutionary eBOX IP Hybrid Set-Top Box, and generated more than $750 million in total sales. As Evolution Digital moves into its second decade, Egan is leading the company into focusing on software-as-a-service and IP video solutions, providing higher margins and stronger earnings for the company, its partners and its customers.
Prior to Evolution Digital, Egan was the co-founder of Evolution Broadband, a company focused on distributing cable wiring and connectors in North America. Earlier in his career, Egan was responsible for sales and product management for the $100 million connector and passive product line for Telewire, an Arris company. Egan earned a Bachelor of Science degree from Miami University in Oxford, OH.