OUR STORY
Evolution Digital LLC was founded in 2008 by a small team of industry veterans and is based in Denver, CO. The driving force behind the company was to provide cost-effective solutions for small to medium size operators to stem the loss of subscribers to satellite providers. We pioneered the certification of CAL security that enabled development of non-CableCARD devices. By using Evolution Digital's innovative and low-cost DTAs, operators were able to reclaim analog bandwidth and convert to digital distribution to enhance their high-definition (HD) and high-speed data offerings.
Since its inception, Evolution Digital has quickly become an innovator in the cable industry, providing products to win back lost market share and remain relevant in the era of OTT content and multiple devices in the home. Our solutions allow cable operators to recapture cord cutters and grow revenue streams by gracefully migrating to IP video delivery, enabling aggregation of video content on one device, streaming across multiple devices in the home and competing against the emerging market of virtual MVPD streaming services.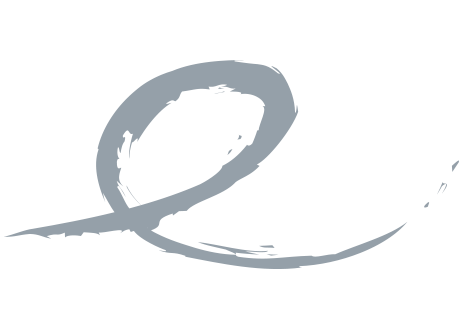 We are a team of cable industry veterans that know what your biggest challenges are. We won't follow the status quo and force a solution on you. Instead, we listen to your concerns and create customized solutions that will help you transition to a distribution platform and in-home solution that fits your needs and your budget. Our heritage is being a disruptive force in the industry and challenging the status quo and legacy competitors – all for the benefit of our cable customers.
Our success and growth results from helping our customers grow and succeed. We only hire the best in the industry and partner with innovative companies around the world to provide high function devices at the lowest possible cost. Our product roadmap is solely driven by solving key challenges facing our customers.
We are informal and interactive – we welcome the knowledge and expertise of the talent that joins our team. We treat everyone as family and have created an environment that enables our people to thrive. Our door's always open, we listen and debate and we care about each other. Best of all, we are based in Colorado, so we work hard and play hard – year round.
WE PARTNER WITH THE BEST
Evolution Digital has teamed with best-in-class technology partners to bring cutting-edge solutions to our global cable telecommunications and IPTV service providers.
Our approach delivers high function devices at the lowest possible cost.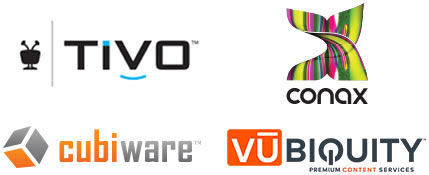 PRODUCT TIMELINE: A HISTORY OF CHALLENGING THE STATUS QUO
Deployment of eVUE-TV IP video solution across nationwide operators including WOW!, GCI, Mediacom and multiple NCTC member operators. Launch of eVUE-NOW!, Evolution Digital's end-to-end IP video service providing a pre-packaged skinny bundle of broadcast channels, plus free Video on Demand content, to third-party streaming devices, as well as leased set-top boxes.
Launch and deployment of Evolution Digital's eBOX® IP Hybrid STB for WOW!. Development and launch of eVUE-TV™, Evolution Digital's integrated IP linear and VOD for IPTV service providers.
Development of first Hybrid IP set-top box for the US domestic market that integrates QAM, OTT content and services. The user interface is powered by TiVo, providing user flexibility and enhanced capabilities.
IP Connection on HD uDTAs allowing operators to support OTT content and services.
First to add guides to uDTAs with Rovi & TiVo®. First launch of Hybrid STB with nPVR with Columbus, the Caribbean's largest MSO.
Our first Hybrid STB deployment with Cablemás, Mexico's 2nd largest cable operator, to expand their digital transition program to include our Hybrid DTA and advanced STB, including IP VOD.
First wall-mountable STB to help eliminate box loss.
First HD uDTA to reclaim bandwidth with first-of-its kind FCC granted waiver.
First low-cost SD DTA without CableCARD™ with first-of-its kind FCC granted waiver.