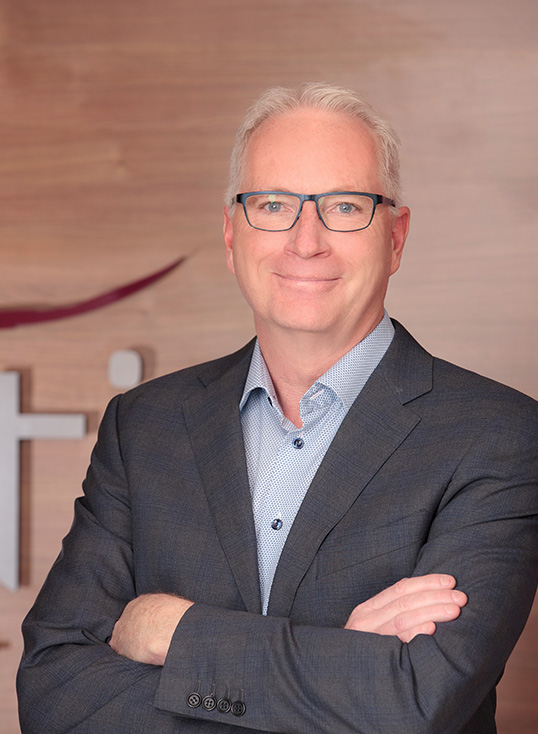 Brent Smith
Chief Strategy Officer
Technologist and visionary, Brent Smith drives the roadmap and future product strategies for Evolution Digital; he is responsible for understanding the goals in the market and developing products that stretch the current perceived technological limitations.
Smith has developed IP video solutions that have innovated in the new era of OTT content and multi-stream households. Most recently, Smith has led the launches of Evolution Digital's eBOX IP Hybrid Set-Top Box, powered by TiVo, eVUE-TV IP video solution, eVUE-NOW! app-based solution for delivering video to popular streaming devices and eGUIDE interactive guide. These products have been deployed by cable and telecommunications operators nationwide.
In January 2015, Smith was appointed to the Federal Communications Commission (FCC)'s Downloadable Security Technical Advisory Council (DSTAC). The DSTAC's mission is to promote the competitive availability of navigation devices (e.g., set-top boxes and MVPD-compatible television sets) in furtherance of Section 629 of the Communications Act.
Smith's unique ability to build strategic partnerships with worldwide leaders in mutually beneficial technology areas has proven priceless to Evolution Digital. The technology advancements the company has achieved in a record time can be partially attributed to key partners with strengths that compliment Evolution Digital's technology and break previously perceived barriers. In Evolution Digital's short history, Smith has spearheaded technology partnerships with TiVo, Conax, Cubiware, Avail-TVN, as well as numerous chipset and hardware manufacturers, licensing companies and associations throughout the world.
Prior to Evolution Digital, Smith was instrumental in the development of worldwide strategic partners for Scientific Atlanta (now Cisco). Smith built the Scientific Atlanta Canadian revenue from 2-3 million annually to in excess of 110 million per year, primarily through securing long term contracts for the transition to digital with the key customers in Canada, predominantly Rogers and Videotron. During his career at Scientific Atlanta, Smith established the branch office to service the Middle East and India and developed key relationships with major cable operators in India for all Scientific Atlanta digital products.