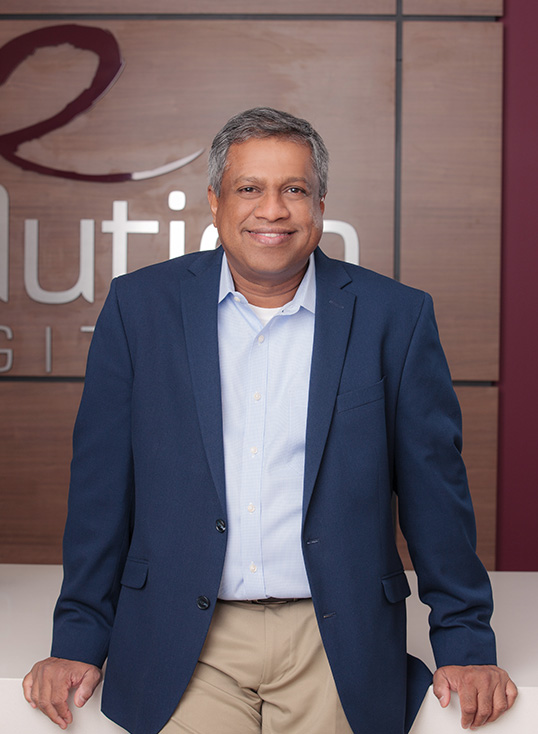 Panneer Ramalingam

Vice President of Video Engineering
Panneer Ramalingam brings more than 25 years of video engineering and systems design to his role as VP of Video Engineering for Evolution Digital. Ramalingam is responsible managing a team of 50 software engineers in Evolution Digital's Chennai and Bangalore, India offices. His team of software development engineers are focused primarily on system and network design for delivering IP video content and VOD to cable headends, IP Hybrid set top boxes and mobile devices in consumer homes.
Prior to joining Evolution Digital, Ramalingam was the founder and CTO of I-Velozity, acquired by Evolution Digital in 2015, a leading provider of VOD and IP video content for the cable television and telco marketplace. Their primary focus was on tier 2 and tier 3 operators in the US and India.
Earlier in his career, Ramalingam worked for Accenture in Washington DC as a senior systems design engineer. In this role, he was responsible for building strategies with C level executives, implementing systems and processes in alignment with corporate strategies. Ramalingam managed engineering teams ranging from 5 to 120 and his clients included major telcos and cable operators including Verizon, AT&T, Comcast and others.
Ramalingam received his Bachelor of Engineering degree in Computer Science from Anna University, Chennai, India and his Master's degree in Computer Science from the University of Miami, FL.