eBOX® IP HYBRID SET-TOP BOX
Our IPTV Set Top Box is a Cable TV + OTT Game Changer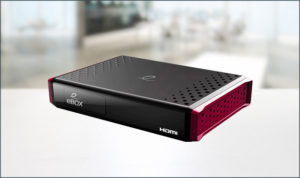 Evolution Digital's eBOX IP Hybrid Set-Top Box builds on Evolution Digital's fundamental digital converters by adding IP connectivity for QAM and IP video functionality.
Now MSOs can enhance their HD offering with a managed IPTV video experience. eBOX combines QAM-delivered traditional linear TV with IP delivered content, including operator IP VOD services, OTT and TV Everywhere services, through one user interface and one cable box on the HDMI 1 input.
eBOX IPTV set-top box includes HDMI, MoCA, Ethernet, AV and RF ports, supports TiVo® metadata services or TiVo Experience, and enables Universal Search across all content libraries.
INDUSTRY CHALLENGES & EVOLUTION DIGITAL'S SOLUTION
eBOX allows you to deliver Linear and OTT content with one IPTV set top box making your customer's user experience seamless.

CHOICE OF ON-SCREEN GUIDE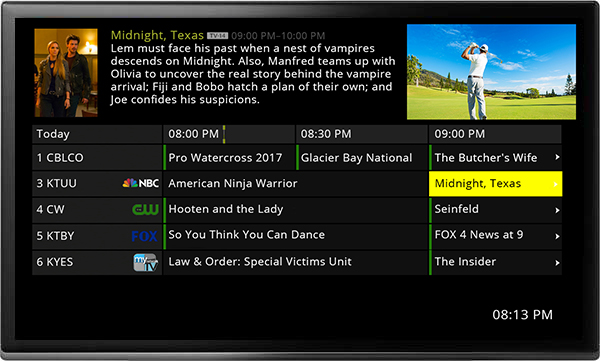 eGUIDE™, powered by TiVo metadata services, is Evolution Digital's newly-designed interactive program guide. eGUIDE is an intuitive and graphically-rich on-screen display designed to mimic i-Guide navigation to provide an easy migration for customers using legacy SD set top boxes. Learn more about eGUIDE.
Compact HD single tuner digital STB with IPTV connectivity
TV/OTT Content Combo with Game Changing Video Search Engine
Support for TiVo® metadata services or TiVo Experience
Universal Search Across Platforms
Small Size, Many Capabilities
Access to linear and IPTV content in OTT, TVE and MSO VOD offering
Supports MoCA or Ethernet